Foyzul Hassan
Ph.D. Student, Computer Science
University of Texas at San Antonio
Office: UTSA Main Campus, NPB 2.220

Curriculum Vitae: PDF (Nov, 2018)
Email: firstname.lastname@my.utsa.edu | firstname.lastname@gmail.com

---
About Me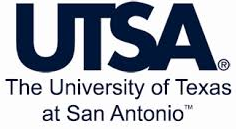 I am a PhD candidate in Computer Science Department at UT San Antonio, working under the supervision of Dr. Xiaoyin Wang. My area of research focus is in Software Build Optimization, Automatic Repair of Build Script and Continuous Integration.
Before joining PhD program, I worked in different roles of software engineering. I have 8+ years of industry experience in OOP, Software Quality Assurance, Test Automation, Release Management. I earned my bachelor's degree in Computer Science and Engineering from Military Institute of Science and Technology(MIST), Bangladesh.
Research Works
Find more about the work I've done on my research page.
News
| | |
| --- | --- |
| Oct, 19' | Received NSF travel grant to attend ASE'19 in San Diego, USA |
| Aug, 19' | Awarded Outstanding Achievement in Research Award 2019 from UTSA Computer Science |
| Aug, 19' | Doctoral Symposium paper on my Ph.D. research work got accepted in ASE'19 |
| Feb, 19' | I will work at Microsoft Research as a research intern this Summer |
| Jan, 19' | Passed PhD Preliminary exam |
| July, 18' | Our New Ideas Paper on Automating Updates of Dockerfiles is accepted in ASE'18 |
| Apr, 18' | Received NSF travel grant to attend ICSE'18 in Gothenburg, Sweden |
| Dec, 17' | Our paper on automatic fix of build configuration files is accepted in ICSE'18 |
| Jun, 17' | Our paper on software buildability is accepted in ESEM'17 |
| May, 17' | Got Carlos Alvarez Graduate Fellowship |
| Feb, 17' | Our paper of Mining Readme File is accepted in ICSE'17 Poster Track |